{module_adrotator,7321}
About Us
Consultants are available 24 hours a day, 7 days a week.
Working closely with clients, 4MAT Data Solutions can conduct search and seizure operations globally. Adhering to strict ACPO guidelines, evidence is captured with integrity maintained throughout the process, removing the prospect of damaging, or allegations of tampering with, the original data.
Out of hours service or covert operations can be provided upon request. These covert operations means that data can be securely recovered without a suspect being alerted to the fact that that they are being investigated. Onsite out of hours data capture ensures that the day-to-day running of the company isn't affected.
We are proud members of the following organisations.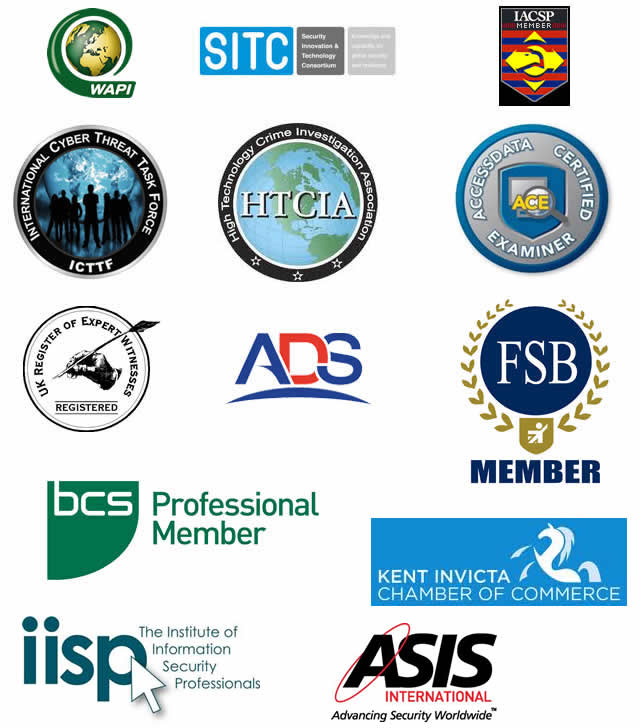 Services (cont.)
Contact Us
4MAT Data Solutions Kent Innovation Centre, Millenium Way,
Thanet, Kent, CT10 2QQ